The foundation of a safe and healthy home is a polluted free space. You may have been cleaning your home but it's not always enough. Most of the people thinks that having a clean house means a free from dirt sofas and appliances but it's not always like that. Try to check the air your breathing, it can be polluted outside but the worst scenarios is having it polluted inside your own home. Do you still remembered when was the last time you have clean your air ducts? If you will say no, think about it again. Through time, thousands of dirt, dust and other biological components builds up on them. Surely it was now, circulating on your home, being inhaled by your family and that is absolutely terrible. Heating, ventilation and air conditioning is really common in our houses. Since it was really helpful and it can cool you down. But when it is not properly clean, some dirt is being push through your ducts, settle down there and increase. While the others become the airborne which you are inhaling right now. And I know that you know that it can be a reason of your asthma, sudden difficulties in breathing or even allergies. I know what you are thinking right now and San Antonio Air Ducts Cleaning is always here to serve you.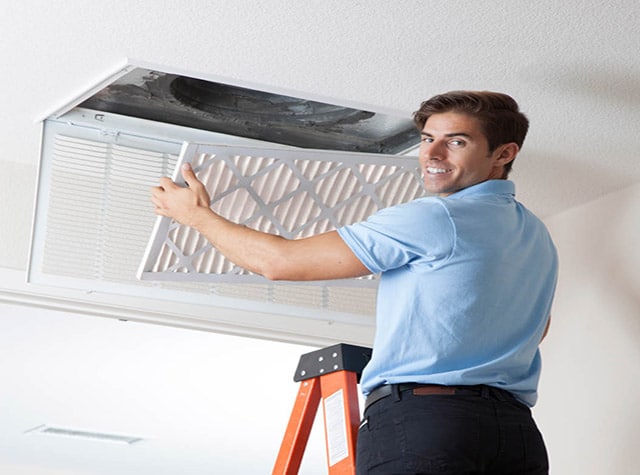 How does we work?
We have an expert, licensed and insured technicians that can clean any type of air ducts in your home. They work faster and systematically to avoid any inconvenience to you.

We have the state of the art facilities and equipment that will help us clean your ducts the cleaner way.

We do estimations and checkups. We can check your ducts and give you the expected price so you would know. You will pay what we only did. No hidden charges at all.

We do full time services. We would clean not just the ducts but the whole ventilation system itself. We will not leave until you are satisfied with the results. When we are finish you will notice an upgraded HVAC system in your home and a decrease in the amount of dirt on your appliances and floor.

We are 100% approachable, you can always give us a call or leave us a message and we can go right away. So what are you waiting for? Avoid that filthy dirt roaming in your houses. Remember that you can always have the safest place where you can call home. Call us today!
"You are in need of air ducts cleaning!"
According to United States Environmental Protection Agency, 90 percent of Americans' time is spent indoors. So if you are responsible for many people breathing air in your home or even in a buildings you operate and you want to ensure you have done everything to keep the air high quality. Regular duct cleaning can do great for a building's ventilation system. And we, San Antonio Air Ducts Cleaning can do great things for you.
We creates a cleaner living surroundings, diminishes allergens and nuisances, eliminates unpleasant smells, improves air flow efficiency and most importantly helps everyone breathes easier.